Sandalwood Powder for Acne Scars
Sandalwood powder is the most effective remedy for eliminating scars and blemishes induced by acne. It is not only fully natural, but also it is efficient.
All of us born with perfect, soft skin. However, as we get older, we struggle with different skin complications such as pimples, acne, boils, etc. And if untreated properly, such skin problems leave bad scars in our face. Everybody wishes a face that is blemish-free.
Many people spend a lot of money on beauty products and treatments in order to have beautiful skin. What they do not understand is that they are basically losing their money, when rather they can simply choose a few basic home remedies using natural substances. There are numerous natural substances that are readily available and provide great acne scar elimination remedies. Sandalwood is one the component.
what is sandalwood?
Sandalwood, found from the Santalum tree, is an age-old plant that has been used in Ayurvedic therapy. It has often been identified by its therapeutic and fragrant characteristics. Although sandalwood mostly identified in some parts of Indonesia, India, Pacific Island, and Australia, it is widely used in all over the world in the form of powder and oil.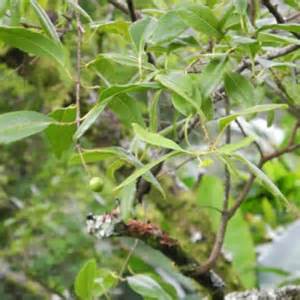 It has a number of qualities that makes it an exceptional skin care item. The antimicrobial and cicatrizing characteristics of sandalwood help in relaxing the skin and diminishing off most blemishes, spots and scars on it. In addition, it shows useful for skin lightening and health.
Sandalwood is useful for protecting the skin from sun rays and eliminating tan, and is a holistic tonic which aids in purifying the skin.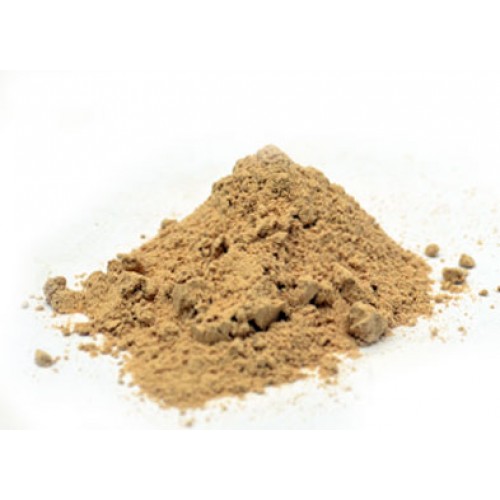 Moreover, it is also used for curing sunburn and rashes, due to the soothing effect it has on the skin.
It is not essential that you waste money on acne scar clearing therapies, when you have this kind of an incredible compound at your hand. Sandalwood is believed to be very helpful in scar removal on its own or when applied along with other skin care substances and essential oils.

There are a variety of skin set that you are able to create using sandalwood for sound acne scar elimination. Even though sandalwood by itself is a perfect substance for this condition, it can possibly be combined with the following active ingredients for best outcomes. The active ingredients can vary based on the severity of the car and skin type.
Milk and Sandalwood powder
All you need to do is :
prepare a paste of 1/2 tablespoon turmeric,
1 tablespoon sandalwood powder, and
sufficient milk to make a dense paste.
Spread and let stay the mix on your face for 30 minutes, and rinse it with warm water.
Rose Water and Sandalwood
Simply combine 1 tablespoon of sandalwood powder with a few drops of rosewater.
Blend it completely up until it becomes a thick paste,
then use it to the acne affected area, or on your whole face and neck.
Allow it remain for about half an hour and then clean it out with warm water.
Fuller's Earth and Sandalwood
Fuller's earth is popular for its oil-absorbing ability.
Mix 1 tablespoon of fuller's earth

powder

, sandalwood-powder, and rosewater.
Apply this mix uniformly on the face and neck, and
keep it on for around 20 minutes.
Then rinse it off using cold water.

The mix Not only does it get rid of acne scars, it also provides the skin a beautiful result in just a few weeks. In addition, it goes well with all skin types. When combined with fresh lotion, it provides nourishment to the dry out skin, whereas it is helpful for oily skin when combined with yogurt. Individuals with a healthy skin can mix in papaya to this face mask.

Turmeric and Sandalwood powder
Glycerin and Sandalwood
Glycerin brings in moisture that assists in moisturizing dry skin. You can easily make a face mask by combining sandalwood-powder with a little bit of glycerin and a few drops of rosewater.
Spread this mask throughout the face and neck.
Rinse it off after 3o minutes with warm water.
Lime Juice and Sandalwood
Combine half tablespoon of turmeric, 1 tablespoon sandalwood-powder and a few drops of lime juice and water, to form a paste.
Spread, and leave the mix on your face for approximately 20 to 30 minutes, and then rinse it off using cold water.

Lime juice has natural bleaching characteristics that reduces the scars and restores the dead skin cells. This face mask also keeps your skin from hanging, hence allowing you a young-looking . Not only will you find a significant reduction in the scarring, it will also provide a glow on your face.
Cucumber Juice and Sandalwood
Cucumber juice combined with sandalwood-powder is another treatment to assist you eliminate those acne scars. Cucumber juice is essentially an astringent that assists in reducing the scars. It also opens up the skin pores, hence getting rid of all the dirt and germs from the face.
Take 1 tablespoon of sandalwood-powder and combine it with equivalent quantities of cucumber juice up until it forms a paste.
Spread the mix on the face till it dries out, and then
rinse it off with cold water.

This face mask has a wonderful result on the skin. The silica in the cucumber enables you remove the marks, and if applied consistently, it strengthens the appearance of your skin substantially, aside from softening it.

Tea Tree Oil and Sandalwood
A mix of sandalwood-powder and tea tree oil is another excellent home remedy eliminate acne scars.
Add some milk to this mixture in order to smoothened it, and use this in the morning right after washing your face properly. Another essential oils that can possibly be applied to the face together with sandalwood powder are rosemary, almond, lavender, patchouli, and clary sage.
Oatmeal and Sandalwood
Oatmeal has been applied to improve the skin appearance. Lots of women advocate it as the most effective remedy for removing scars. Applying oatmeal with sandalwood-powder is a remarkable face mask, particularly good for sensitive skin. It also keeps your skin exceptionally soft.
You can basically apply oatmeal and sandalwood mixed with rosewater on your face, or you can also add tomato juice or yogurt to this mixture.
Almonds and Sandalwood
Sandalwood and almond paste is a widely known home remedy for scar elimination.
When the almonds and honey will add shine and smoothness to the face, sandalwood- powder will reduce the scars. Individuals with dry skin are able to replace the almond paste with almond oil.
Tomatoes and Sandalwood
Fruit acids assist in shedding the skin and to obtain an even epidermis. Tomato juice by itself is an amazing natural remedies. When combined with sandalwood powder, it minimizes the synthesis of sebum and maintains the skin pores closed. Because tomatoes are loaded with anti-oxidants, they inhibit the skin from getting older.

Black Gram Flour
Sandalwood powder, when mixed with black gram flour into a paste, can possibly be extremely beneficial in getting rid of acne scars.
Grind the black gram lentils in a grinder into a fine powder,
combine it with equal quantity of sandalwood-powder, add some milk and honey, and combine it into a fine paste. Use this to the damaged spot and leave it on overnight.
Rinse with warm water the next morning.
Remember that what may work for someone, may not always work for you. If a home remedy isn't working, you can regularly speak to a skin expert long before it becomes any worse.
Home

›
How to remove acne scars naturally
› Sandalwood Powder for Acne Scars
Tags
Natural acne scar remedy, scar cream, Ayurvedic therapy, acne scar,

Irresistible Acne Remedies. This free newsletter is delivered monthly, straight to your INBOX. It covers all new pages since the last issue. Sign up here...
---